Two more Ass Clowns teaching your children to be blithering Idiots!
Also see: Lesbian Collage Pharisee to Teach "Queering the Bible" Course
Profs: Farmers' Markets Are 'Insidious' 'White Spaces,' 'Normalize' White Eating Habits
Chris Menahan Information Liberation – Farmers' Markets "normalize" the "food consumption habits of white people" and contribute to the oppression of minorities, according to two professors at San Diego State University.
From Campus Reform:
Pascale Joassart-Marcelli and Fernando J Bosco, two geography professors at SDSU, criticized the "whiteness of farmers' markets" in a chapter for Just Green Enough, a new anthology published by Routledge in December.

"Farmers' markets are often white spaces where the food consumption habits of white people are normalized."

The anthology, which features contributions from a variety of professors, aims to highlight the harms of "environmental gentrification," a process in which "environmental improvements lead to…the displacement of long-term residents."

Farmers' markets are one such environmental improvement that can lead to gentrification, Bosco and Joassart-Marcelli argue, saying farmers' markets are "exclusionary" since locals may not be able to "afford the food and/or feel excluded from these new spaces."
When white people move out of a city it's "white flight."
When they move in it's "gentrification."
When they move to another country it's "colonization."
When non-whites move into a city it's "diversification" or "cultural enrichment" and when they emigrate from another nation they're "refugees."
---
Definition of Ass Clown: Stupid or contemptible person – A jerk; a buffoon; a person who is inept or ill-behaved to the point of being found laughable!
---
It's almost as though there's an agenda here…
This social exclusion is reinforced by the "whiteness of farmers' markets" and the "white habitus" that they can reinforce, the professors elaborate, describing farmers' markets as "white spaces where the food consumption habits of white people are normalized."
White people casually eating food is now racist.
This is a paradoxical outcome, since farmers' markets are often established in the interest of fighting so-called "food deserts" in lower-income and minority communities. Since grocery stores in low-income communities often lack fresh quality produce, the professors say that in some cases, farmers' markets may be only source of quality and affordable produce for locals.

Citing research they conducted in San Diego, however, Bosco and Joassart-Marcelli claim that 44 percent of the city's farmers' markets are located in census tracts with a high rate of gentrification, leading them to conclude that farmers' markets "attract households from higher socio-economic backgrounds, raising property values and displacing low-income residents and people of color."
White people are "displacing" people of color?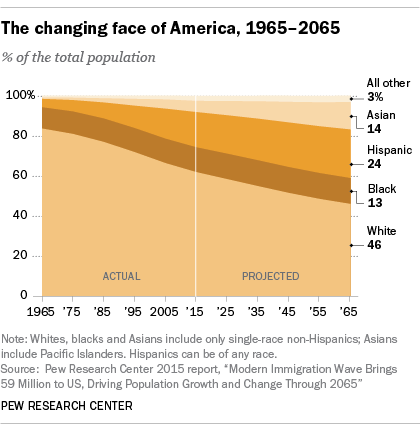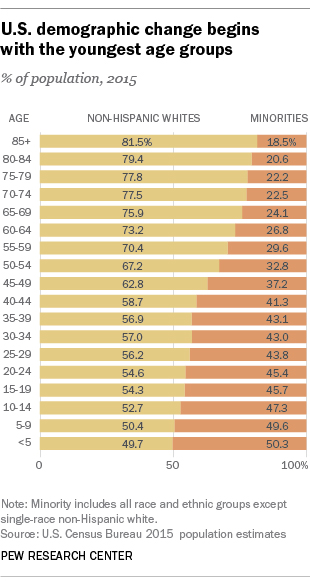 Why aren't they "diversifying" the area and bringing "cultural enrichment"?
"The most insidious part of this gentrification process is that alternative food initiatives work against the community activists and residents who first mobilized to fight environmental injustices and provide these amenities but have significantly less political and economic clout than developers and real estate professionals.

The professors stop short of offering specific remedies, but do conclude that "curbing gentrification is a vexing task" that requires the involvement of both community members and local governments.

"Strong community involvement," they say, is necessary in order to ensure that "the needs of the poorest…residents are prioritized," while local governments can enact "equitable zoning policies, rent-control laws, and property tax reforms in favor of long-time homeowners" to combat the trend toward gentrification.
Translation: pay up.
---
If you go to the store to buy Meat, don't run to the Milk section or the Junk Food aisle looking for it!!
The Meat Section is the
True Gospel of Jesus Christ
.
The Milk Section is likened to those who will not preach on sin and
Hell
, just a feel good message, the Social gospel.
The Junk Food Isle is the outright false doctrine AKA the prosperity gospel, name it and claim it, the Hebraic Roots movement and other false teachings!!
Feasting on just Milk and Junk will eventually cause you great harm, you can count on it!!
---
If you appreciate what this Ministry is doing to Expose the Fake Christians, Satanists, Witches, Communist/Socialist Democrats, R.I.N.O Republicans and the assault on our Conservative, True Christian values,
please consider a small donation
to help us continue and expand. This Ministry is not only under attack by the Enemy, we are now under attack from supposed Christians also. It is what
Tom Horn calls 'Blood on the Altar"
!